Skip to Content
Reliable Auto Repair in Raleigh, NC
Call for a Free Appointment! No Obligation.
Honest, Thorough, and Complete Service
Do you suspect that your car needs professional attention? AAMCO RAL - Raleigh NC provides reliable auto repair services in Raleigh, NC. When you visit us, you will experience the skill of our certified and highly trained technicians. We use only the best and most up-to-date technology to diagnose and repair your vehicle. Our technicians will perform a thorough evaluation of your vehicle in order to treat the root of the problem accurately. Our team believes in honesty, which is why we will only suggest necessary repairs to you. We pride ourselves on ensuring that our customers have the best experience when they walk into our shop.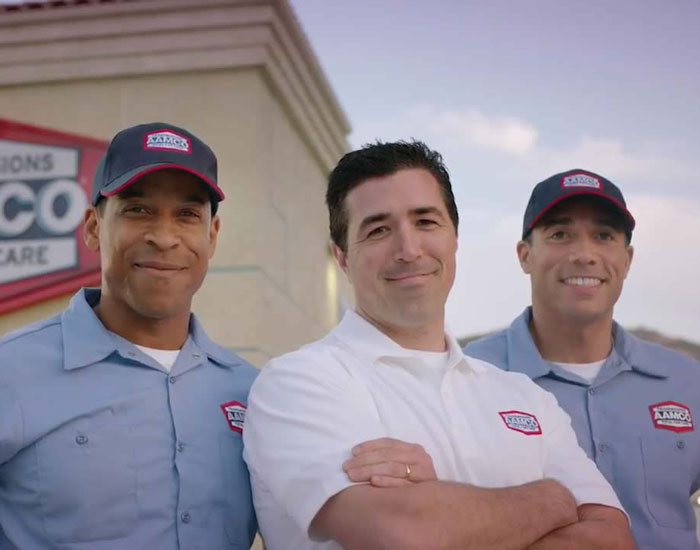 Local Care, Nationwide-Backed
AAMCO RAL - Raleigh NC is a local auto repair shop that is part of a nationwide network. Since our shop is part of a nationwide effort, we are able to provide the most comprehensive warranties on all the services that we offer. When you choose our team to service your vehicle, you will gain peace of mind knowing that your car's repairs are covered. We strive to provide the most comprehensive auto care possible to our customers, which is why our services include transmission repairs, engine tune-ups, oil changes, brake repairs, and more. Our highly trained technicians are more than capable of servicing your entire vehicle, no matter what the problem may be.
Payment Plans With No Credit Check
Drivers Depend on Us
When it comes to caring for your car, it is crucial that you have a team of experts on your side. Our technicians are certified to diagnose and repair your vehicle, no matter the issue. The moment you suspect that something may be wrong with your car, it is vital that you bring it to us before the problem evolves into a bigger problem. We work quickly and effectively so that you can get back on the road safely and as soon as possible. Drivers throughout Raleigh, NC depend on our technicians because:
We offer comprehensive warranties.
We use state-of-the-art equipment.
We offer towing services.
We are a certified team of technicians.
We provide total car care.
Trust Our Expert Technicians
If your car is making an unusual sound or it feels strange to drive, it may be time to have one of our professional car technicians take a look at your vehicle. Our team is fully prepared and equipped to investigate the situation and recommend the necessary repairs. Our mission is to provide drivers throughout the area with reliable auto repair services so that they can continue to drive a car that is safe and dependable. We believe that protecting our customers from danger on the road is one of the most important aspects of what we do. Whether your car requires a simple tune-up or it needs a transmission repair, we can do it.
Book Your Car Repair Service
Phone
Address
3912 Capital Boulevard
Raleigh, NC 27604
Hours of Operation
Monday: 7:30 AM – 5:30 PM
Tuesday: 7:30 AM – 5:30 PM
Wednesday: 7:30 AM – 5:30 PM
Thursday: 7:30 AM – 5:30 PM
Friday: 7:30 AM – 5:30 PM
3912 Capital Blvd, Raleigh, NC 27604, USA