Skip to Content
Our Full-Service Auto Repair Center
AAMCO RAL - Raleigh NC is a local, reliable auto repair shop serving Raleigh, NC drivers. Since the AAMCO network was founded in 1963, we have repaired and replaced over 20 million transmissions. We are one of the leading auto centers in the nation, and we have the stats to back it up. The years of experience we have in the automotive industry have led us to be one of the most reliable car shops throughout the country. When drivers choose our team to service their vehicle, they will be not only satisfied with the repairs but also with the customer service interaction that they have. We put our customers first in order to give them the best experience possible.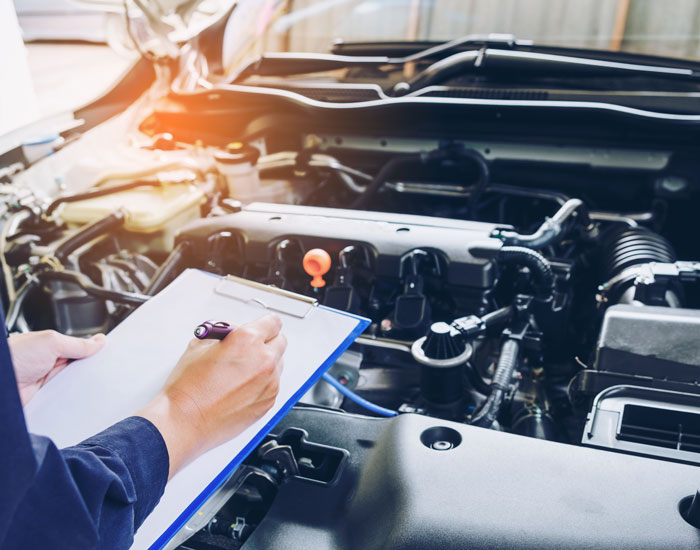 Auto Services for All Drivers
Not only are we the experts in repairing and replacing transmissions, but our technicians are licensed to service your entire vehicle. With the comprehensive services that we offer, we strive to be your only stop when it comes to car repairs. Our team has the necessary tools and skills to repair and replace any part of your automatic or manual vehicle. Additionally, we are qualified and have access to the necessary parts to service both domestic and imported vehicles so that no matter what you drive, we have got you covered. For every job we do, we use only high-quality parts that are all backed by an industry-leading warranty.
Be a Part of the AAMCO Family
At AAMCO RAL - Raleigh NC, you and your vehicle will receive the personalized care that you deserve. Our local auto shop is independently owned and backed by a nationwide community. With our ties to the AAMCO family, we are capable of providing drivers like yourself with the highest quality of service in the industry. When you choose to trust our licensed technicians with your car, you will gain access to the power of the AAMCO family. You can be confident in the auto services you receive because they are all backed by a warranty that is honored at every AAMCO shop in the nation. So, no matter where you are, our family team has got you and your car covered. Join the AAMCO family today by bringing your vehicle to our conveniently located shop.
Get Your Free Inspection Today